Self-published authors react with anger to 'laziness' charge
Comments by novelist Sue Grafton, dismissing the 'short cut' of self-publishing, have provoked a storm of anger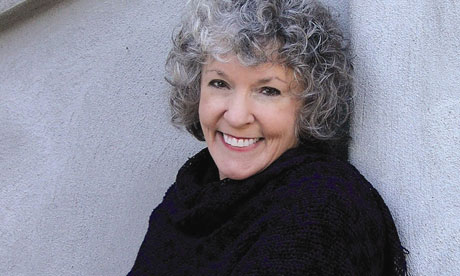 Bestselling American crime novelist Sue Grafton has back-pedalled on her description of self-published authors as "too lazy to do the hard work" following disbelief and anger from the independently published community.
Becoming an author, according to Grafton, is about hard work: "taking the rejection, learning the lessons, and mastering the craft over a period of time". Having had her first three novels rejected, she said she sees "way too many writers who complete one novel and start looking for the fame and fortune they're sure they're entitled to".
"To me, it seems disrespectful … that a 'wannabe' assumes it's all so easy s/he can put out a 'published novel' without bothering to read, study, or do the research," said Grafton. "Learning to construct a narrative and create character, learning to balance pace, description, exposition, and dialogue takes a long time. This is not a quick do-it-yourself home project. Self-publishing is a short cut and I don't believe in short cuts when it comes to the arts."
Even so, Croft has no intention of taking the publisher route: self-published authors take 70% of the royalties, he said, while traditionally published writers get around 15%. "I've been approached by a number of publishers but have rejected contact every time. I don't even have the slightest desire to enter the negotiation stage with any publisher as there's no way any of them could offer me anything like what I'm able to do for myself," he said.
Croft believes that the fact that "every author can now find every reader" is a "fantastic" thing. "People like Sue Grafton are elitist, trying to quash new writing due to some sort of perceived threat. The industry is changing – has changed – and for the better. We have a wonderful open market through which all manner of books can be read by anyone. How can that be a bad thing?"
"It's clear to me now that indie writers have taken more than their fair share of hard knocks and that you are actually changing the face of publishing. Who knew?! This is a whole new thrust for publication that apparently everyone has been aware of except yours truly. I still don't understand how it works, but I can see that a hole has been blasted in the wall, allowing writers to be heard in a new way and on a number of new fronts," she said. "I will take responsibility for my gaffe and I hope you will understand the spirit in which it was meant. I have always championed both aspiring writers and working professionals. I have been insulated, I grant you, but I am not arrogant or indifferent to the challenges we all face. I am still learning and I hope to keep on learning for as long as I write."